SEPTEMBER 2023- HALTOM CITY, TEXAS-
Kaiden Inthavong is a producer and artist from the Haltom City, Texas area. Kaiden Inthavong is ascending the social and music industry ladder. The up-and-coming artist has already experimented with a wide variety of people and has high hopes for the work he puts in with his new releases coming up. His artistic abilities contribute to the success of his endeavors. Known as consistent, a leader, and a visionary in his work and looks, the artist, Kaiden Inthavong, comes from humble beginnings and has a passion for his long term work. He has major work coming up as an artist and producer. "This is my first project I've ever created and I've spent tireless hours crafting this, and I'm so damn proud of it. On September 5th, 2023, I birthed my first project 'Vices' . I've been called crazy for being so dedicated to this artistry but I really used this opportunity to feed into my soul. I've always bumped Hip-Hop, Soul, R&B and all that type of stuff, and this project I had a focus of mixing real instrumentation into the art of Hip-Hop and creating a unique sound to a raw ear, never hearing this mix before. I believe this project has a very nice blend of serious, addicting, catchy, dramatic, and emotional music which is pleasing for every type of person to listen to." Kaiden Inthavong has been focused on maintaining his position at the top in his community within Haltom City, and especially within the music industry with his new projects.
Kaiden's upcoming project will be released on September 5th, 2023 and he speaks on how the project itself will connect with the listeners. "Coming out of my generation of people, I've developed the persona of being a 'rapper' in high school. Of course, this came with a lot of negativity, lots of comments, and also a ton of positivity too. People don't really understand all the hard work that goes into these types of projects, and it's sad to say that sometimes people will never understand. Along the way in my journey from my single 'Temptations' to my recent single, 'Back Home' I've gained a ton of respect along the way, and of course it was extremely bumpy at the beginning. But it's safe to say I've made notable progress everybody can recognize. This project I know will hit the inner audience with the same reaction, 'Damn, he really outdid himself" or, 'He really made insane improvement'. People watching their favorite artists enjoy seeing that person in particular improve. People love to watch growth and I really feel like people will immediately notice the maturity straight off of the first song, 'Like A Don'."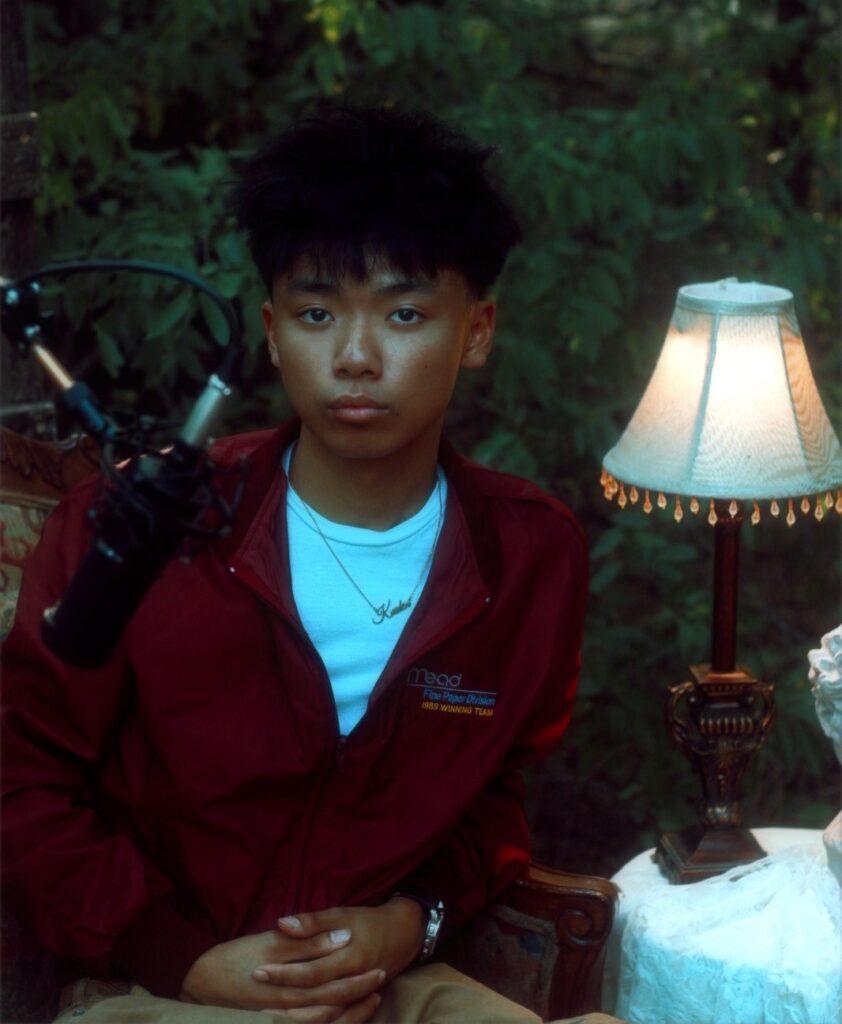 Despite Kaiden's dedication to honing his skill to the greatest standard, his struggles have driven him to strive for even greater success in his career and pushed him into completing the actual project in entirety. "Consistently and Discipline. Every studio session I'm usually alone in my room. It gets very demotivating really fast since it's the same process every single time I make a song. Find a beat, write lyrics, record, mix, buy a lease, and post. It gets really repetitive so breaks in between songs I take so seriously, I'm able to rest my musical soul and come back refreshed. I'm not trying to come off as making music as a chore, I love every part of creating music. It's just the matter of what's gonna be different each session, all we can really do is show up." He stays consistent and looks only ahead. Handling both the roles of a producer and artist, Kaiden remains locked onto his vision. Though his roles have given him versatile skills, his collaborations within the project are also prominent and verified. "On my project 'Vices' the artists that contributed were Cam Da Mac, and Saurav Quantum. My producers were Magz, SonOfKali. My visual team were Jose Perez, Damian Prado, and Hunter Hunter. These are all of my people I know in real life, and they all really brought a spark into the project. From the vocals, the visuals, the videos, the hi-hats, the effects, the snare, I really can go on forever. I'm forever grateful for the work these people did for me to produce this project. I give them all thanks for putting their piece into this.
Where are you from and where do you currently reside?
I'm a mix of Laos, Vietnamese, Chinese, and Japanese. and I'm currently living in my hometown, Haltom City, Tx. I was raised here and I was able to help develop the youth culture in this city.
How long did the project take to put together?
I've been imaging a project for about a year or so, but I haven't been so proactive about this project for about 6-8 months. For the past 6-8 months I've been searching for unique sounds, people things that I have never heard before, artists that I wanted to work with, those kinds of details in that niche. Of course I wanted to please the listener in giving the people what they wanted to hear, I was also able to find the balance in creating the art that I wanted to create while also feeding the people with the music they enjoy everyday.
As an upcoming established artist, what are some obstacles you have had to overcome to get where you are at?
Not worry about numbers. Obviously this music industry is reliant on popularity and numbers but I view all of the music and branding I'm creating as a foundation. If the right people a year or 2 from now find my account and see all of the branding and music I've built up, I feel like they would be pretty damn impressed. If they found it now, I wouldn't be so happy. Because, like I stated earlier, people like to see improvement, and your brand has to mean something. Create something you enjoy now, the results will come later. Patience.
How have your experiences shaped you to be where you're at now?
Not so much experience because I still consider myself young in this. But more like execution, I really believe the more I performed since "Temptations" really showed to myself and people how much I've grown. I've done a live performance, released my first project, acted in my first ever trailer, learned to mix, bought better equipment and learned how to use it. I'm still continuing to grow and I'm eager to see where I will be in a year from now if I keep this up.
After speaking on his latest releases, Kaiden ends the interview with a piece of advice that others can take back from the work he is doing. He knows his struggles have pushed him to be the person he is and his persistent work ethic has kept him striving till this day. "Everything you do is possible, you just have to focus. When it's a goal you want to succeed, or somebody you want to impress. it is all extremely possible. I know that can sound cliche, but it's really that simple. Take every mistake you've ever made in life and turn it into a lesson. I'm a heavy believer in manifestation, if you truly want something, you will get it. Pay the work and efforts, and you will be rewarded with the gifts you strive upon." Kaiden remains focused on his goals and has quality work every time he creates. An artist worth looking at. From the moves being made in the city, he aims high, and is constantly inspiring others throughout his journey. "Don't miss out when I'm finally at the top. Hop on while you can before I've already made it. I really believe all of this will pay off soon, I can feel it."
Public Relations Agency, #Focuseddd, highlights the skills and motivations of people who have a good reason for what they do, like Kaiden Inthavong.
Tags/Contacts of people who were talked about:
Instagram: @kaiden.inthavong
TikTok: @kaiden.inthavong
Twitter: @kaideninthavong